Registration is now closed.

Thank you for an overwhelming response!
Online registration can be made for either of the following 03 categories:
1. Participation without oral/poster presentations. (No abstract required)
2. Participation to present a poster. (Abstract required – 02 poster prizes available)* poster guidelines here
3. Participation for oral presentation. (Abstract required – only a few outstanding oral presentations may be accepted)*
*Please note that you still have a chance to avail early bird registration until Sep. 16, 2019, to participate in ICONN-2019 in case your abstract for poster/oral presentation is not accepted.
All the interested participants are encouraged to register on-line in time and avail the early-bird registration. On-desk registration may only be accepted subject to the availability of seats, which is less likely.
Online Registration, Payment and Abstract Submission Procedure:
Step 1: Go to https://register.lums.edu.pk/ and create an account with your email ID.
---
Step 2: Fill in the details to make an account. User ID will be your email address.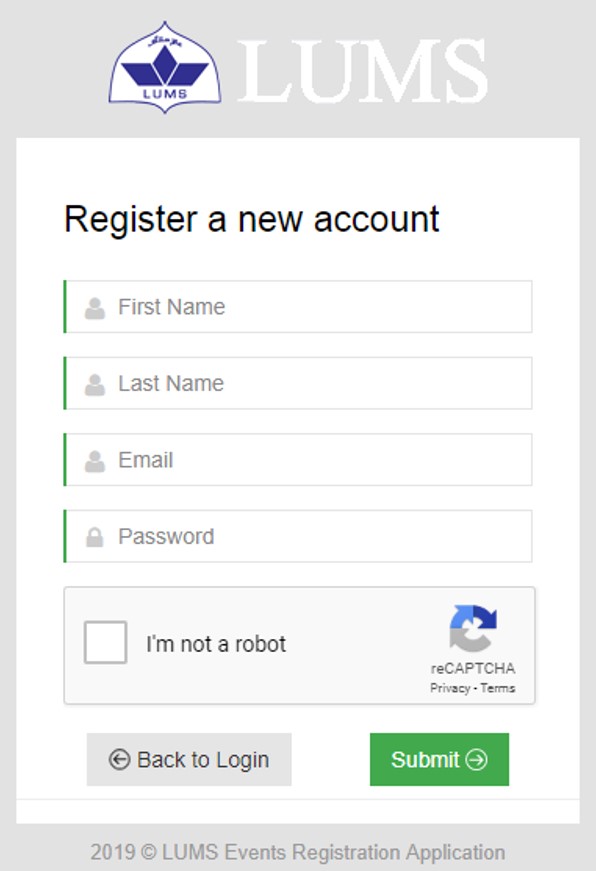 ---
Step 3: Login with your email and password and click on "LUMS Events"

---
Step 4: Select "ICONN 2019" from Select Event menu

---
Step 5: Fill in all the Personal Information. Please note that if you are participating for oral / poster presentation then you must upload Title & Abstract as a single pdf/word file on this page.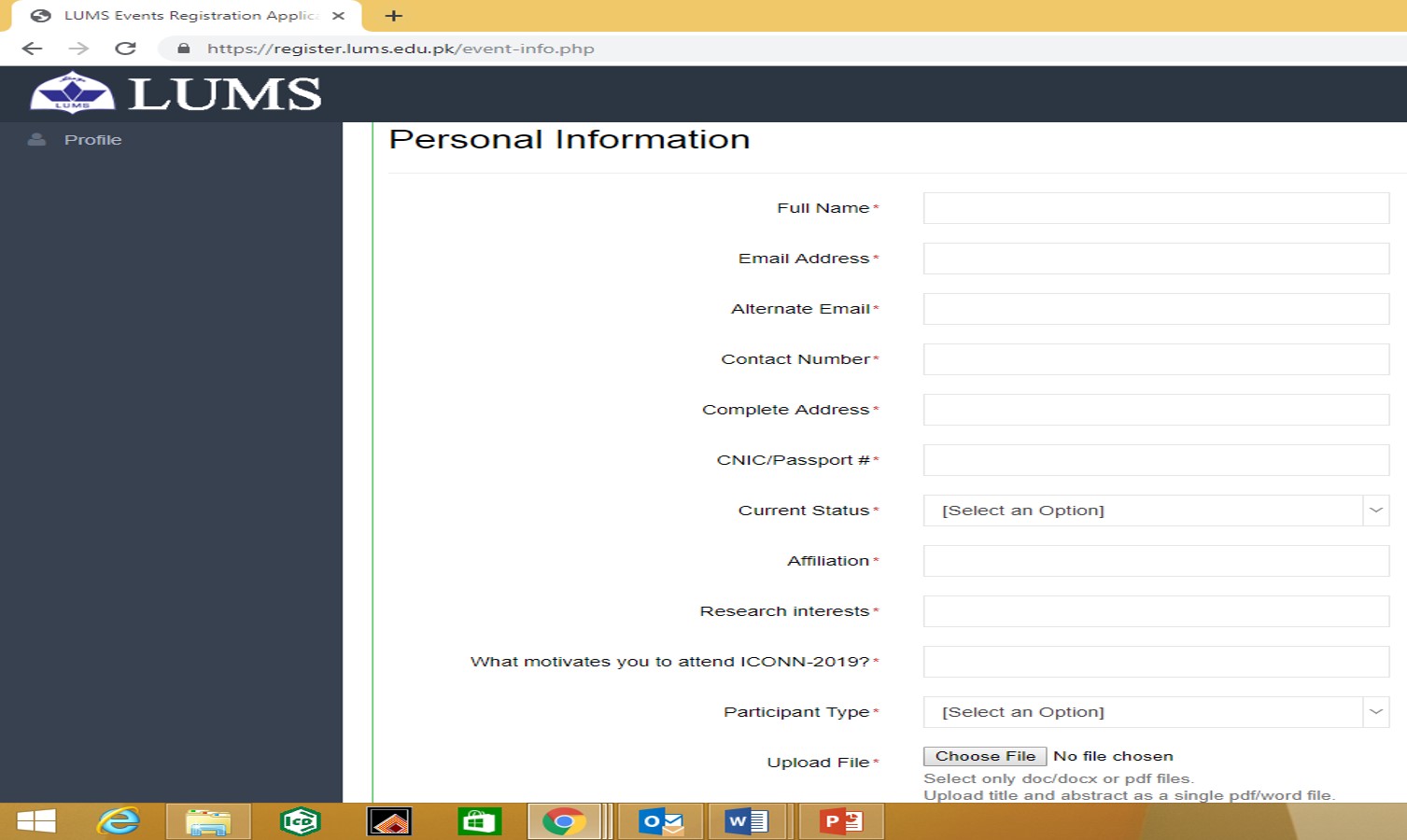 ---
Step 6: Save and Submit. Click on "Download Voucher"

---
Step 7: Pay as per instructions given on the voucher. An example of a voucher is shown below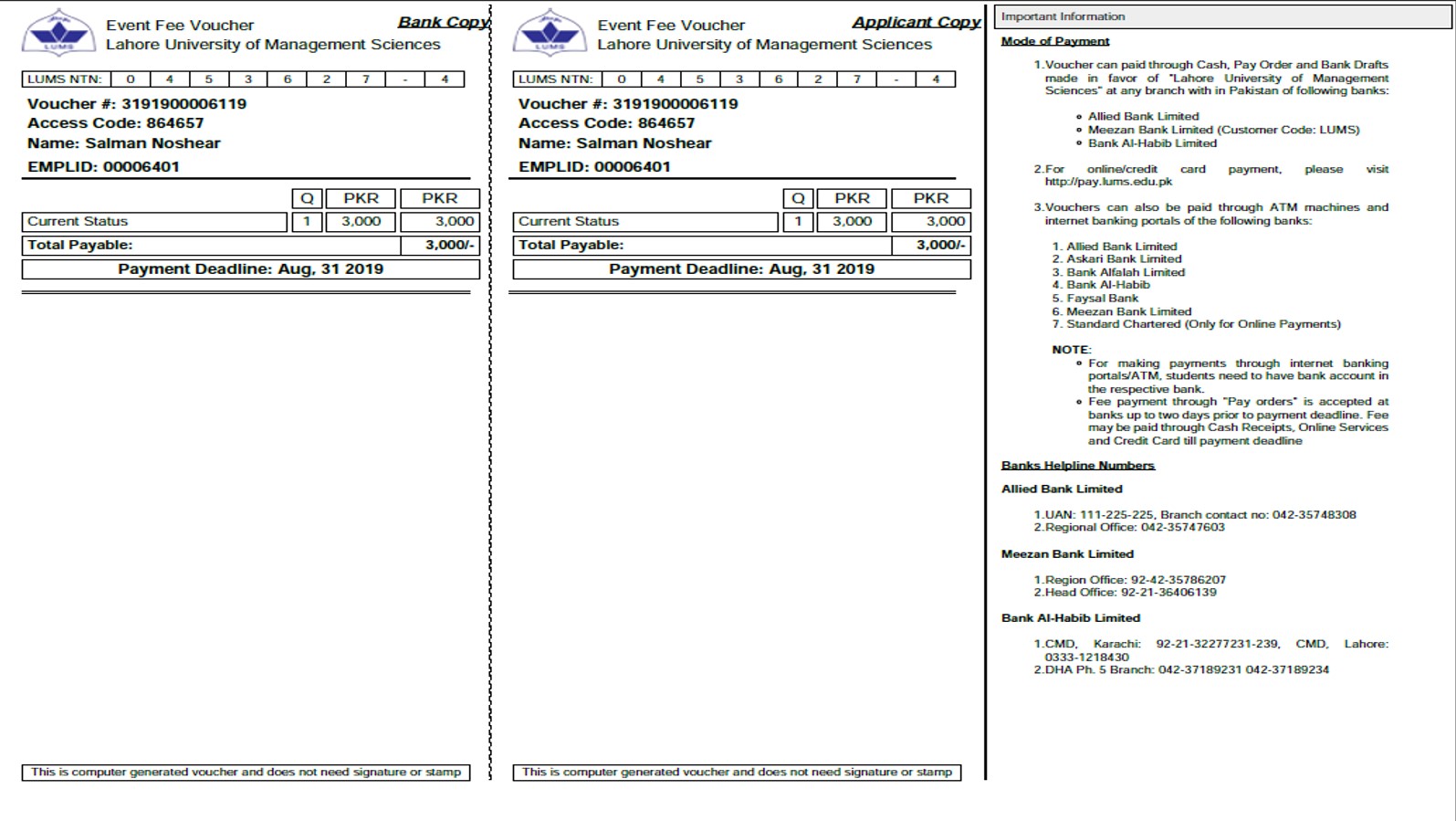 ---